Hi, this is Kaneko.
IEICE Technical Committee on Reconfigurable Systems (2021-06-RECONF) was held from June 8th to 9th.
RECONF is a regularly held conference on reconfigurable devices and systems such as FPGAs.
The details of my presentation are shown as follows.
2021-06-09 16:10 FPGAクラスタのためのSYCLインターフェースの開発とCPU-FPGA連携の評価 [Program]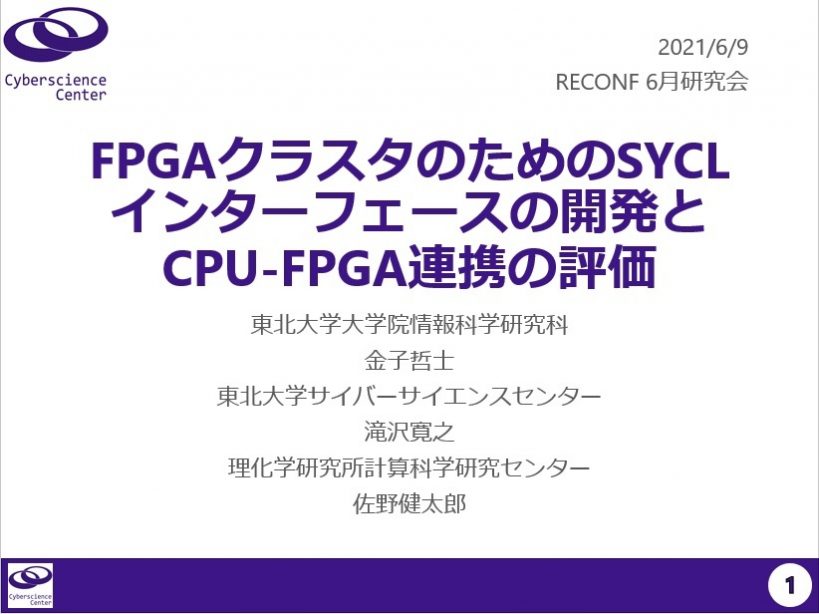 Although the presentation was given online, I was still nervous because this was my first time to present publicly at a conference.
I am looking forward to more presentation experiences and skills in the future.